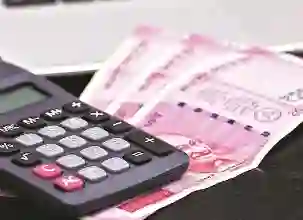 The All-India CPI-IW for December 2021 decreased by 0.3 points and stood at 125.4 (one hundred twenty-five and point four). On 1-month percentage change, it decreased by 0.24 per cent with respect to previous month compared to decrease of 0.92 per cent recorded between corresponding months a year ago.
The CPI IW is based on the inflation in retail prices with reference to the prices in a base year. Currently, the DA is calculated based on the CPI-IW with the base year 2016. The CPI-IW figures can be obtained from the labour bureau website at http://labourbureau.gov.in/LBO_indexes.htm.
The Dearness Allowance hike from January 2022 is one of the most awaited news for central government employees & staff.
With the index for the month of December released, all indices required for the calculation of the Dearness allowance commencing in January is available. Based on the data, it is calculated that the DA will be 34% in January 2022. The Central Government is likely to make the official announcement of the Dearness Allowance increase for January 2022 onwards in the month of March 2022 or April beginning. Employees in the federal government will be waiting with bated breath for this news. D A is expected to be 34 per cent in January 2022.
It has also to be noted that 6 out of the 12 indices required for the calculation of the Dearness Allowance from July 2022 is available. With the data available, it can be predicted that the expected DA from July 2022 will be 37%, again an increment of 3%.
More to explore:
Expected Dearness Allowance (DA) from January 2022 Calculator
Expected Dearness Allowance (DA) from July 2022 Calculator
New DA calculation formula as per the AI CPI-IW series with base 2016