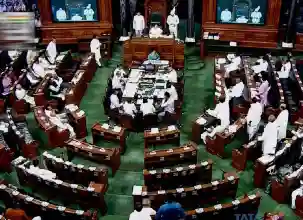 The Minister of State for Finance Pankaj Chaudhary has clarified that the Central government is not considering any changes to the government employee salary scales. The minister said this in response to a query about whether the Centre is now actively exploring enhancing the monthly basic pay of employees. According to media sources referred to in StaffCorner, the buzz was on that the government is working on a proposal to increase the fitment factor used to determine central government employees' basic pay during the implementation of the 7th pay commission report. (Read: Reports suggests govt. working on revising fitment factor)
The minister further stated that, based on the recommendations of the 7th Central Pay Commission, the fitment factor of 2.57 was introduced consistently for all categories of employees in the redesigned pay structure.
The fitting factor should be increased from 2.57 percent to 3.68 percent, according to various unions.
Under the 7th Pay Commission, the pay ratio between the highest indicated pay matrix (Level-18) and the lowest grade (Level -1) is 1:13.9, up from 1:12 in the previous pay scale. All pay commissioners until the seventh made up the wage discrepancy between lower paid employees and senior officials from the second pay commission's 1:41 ratio to the sixth pay commission's 1:12 ratio.
The government formed a High-Level Committee to look into employees' demands on the 7th Pay Commission, which studied the topic but did not consider it further.
During previous conversations between central government personnel and government representatives, the cabinet secretary had agreed for discussion an increase in the fitting factor. The unions further allege that when the 7th Salary Commission recommendations were implemented, Finance Minister Narendra Modi promised that he would look into raising the minimum pay of employees under the 7th Pay Commission, but that this never happened.