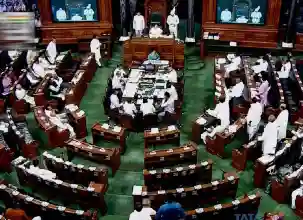 GOVERNMENT OF INDIA
MINISTRY OF PERSONNEL, PUBLIC GRIEVANCES AND PENSIONS
(DEPARTMENT OF PERSONNEL & TRAINING)
RAJYA SABHA
UNSTARRED QUESTION NO. 601
(TO BE ANSWERED ON 21.07.2022)
FILLING UP OF 10 LAKH VACANCIES
601 SHRI V. VISAYASATI REDDY:
Will the PRIME MINISTER be pleased to state:
(a) whether Prime Minister has announced filling up of 10 lakh vacancies in various Government departments in the coming one and a half years;
(b) if so, whether Ministry has started working on finding out vacancies in various departments;
(c) if so, the details of vacancies identified so far, Ministry/department-wise;
(d) whether the recruitment process has been started and, if so, the details thereof; and
(e) the details of vacancies in various offices of Central Government in the State of Andhra Pradesh and whether the process to fill up those vacancies has been started?
ANSWER
MINISTER OF STATE IN THE MINISTRY OF PERSONNEL, PUBLIC GRIEVANCES AND PENSIONS AND MINISTER OF STATE IN THE PRIME MINISTER'S OFFICE (DR. JITENDRA SINGH)
(a) to (d): Creation and filling up of posts in the Central Government is responsibility of the concerned Ministry/Department and it is a continuous process. Vacancies in various Ministries/ Departments of the Central Government, their attached/ subordinate offices arise due to retirement, promotion, resignation, death etc. All Ministries/Departments of the Central Government have been asked to take action in a mission mode for filling up of vacant posts in a time bound manner.
(e): As per Annual Report of Pay Research Unit of Department of Expenditure, total 9,79,327 posts are lying vacant in Central Government Ministries as on 01.03.2021. However, state-wise data is not maintained.
****