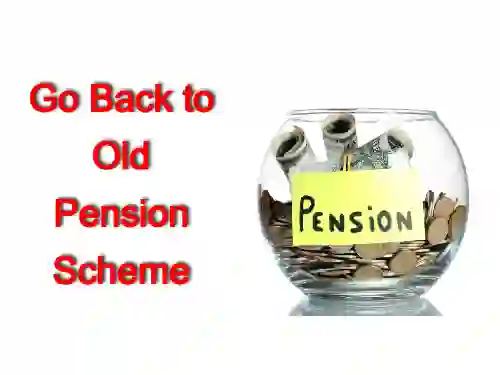 The Jharkhand State Government has taken a step toward offering State government employees the Old Pension Scheme. During today's Cabinet meeting, which was presided over by Chief Minister Hemant Soren, the Cabinet approved the decision to end the current contributing pension programme and implement the old pension programme.
Under the direction of the Jharkhand Development Commissioner, a three-member committee has been established to develop the proposal to reinstate the previous pension system. The committee will be composed of the finance secretary and the personnel secretary.
Following the committee's recommendation, a new proposal will be presented to the Cabinet, and the previous pension plan will be adopted by dissolving the current contributory pension plan.
The state government employees who were appointed before January 12, 2004, but whose pension was included in the contributory pension plan after that date, were covered by the previous pension plan.
After the Cabinet approved the introduction of the old pension plans, the state government employees were ecstatic. Following the cabinet meeting, officials welcomed the chief minister, Hemant Soren. Later, Soren told a reporter, "This government is for everyone. We have taken action in every field, including education, sports, and others. Additionally, we have preserved communal harmony inside the State.
Rajasthan had also reinstated the Old Pension Scheme in the state. Ashok Gehlot, the chief minister of Rajasthan, urged the Central government to consider reinstating the Old Pension Scheme benefit to the central government employees. Read. Reinstating Old Pension Scheme, Rajasthan CM urges Center to follow