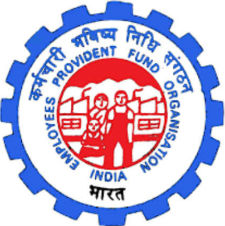 EPFO, HEAD OFFICE
MINISTRY OF LABOUR & EMPLOYMENT,
GOVERNMENT OF INDIA
14, BHIKAIJI CAMA PLACE, NEW DELHI 110066
No. HRD/17/2021/TransferPolicy/ GroupB/620
Date:- 14 JUN 2022
To,
All Addl. CPFC (Zones)/Director, PDNASS
All Regional PF Commissioners, :
In-charge of the Regional Offices including RPFC (ASD), Head Office
Sub:- Transfer Policy for Group B Officers in EPFO, 2022- reg
Sir/Madam,
The Transfer Policy for Group B Officers, 2022, as approved by Chairman, CBT, is hereby placed on public domain and thus notified for information of all.
Yours faithfully,
Enclosures: As above.
(Veena Tamta Bhatia)
Additional Central P.F. Commissioner (HQ) (HRD)
Transfer policy for Group B Officers in EPFO, 2022
1. Introduction:
1.1. This policy may be called "Transfer Policy for Group B Officers, 2022" hereinafter, referred to as TP-GB.
1.2. TP-GB shall be applicable to all Group B officers including Enforcement Officer/Accounts Officer (EO/AO), Section Supervisor (SS), Personal Assistant, Private Secretary, Data Processing Assistant, Junior Translation Officer, Senior Translation Officer, Assistant Section Officer, Section Officer, Programmer and Junior Engineer.
1.3. All Group B officers are liable to serve anywhere in the respective States to which they are appointed within the following conditions:-
(i) Any Junior/ Senior Translation Officer may be transferred outside their own state on administrative exigencies and according to staffing pattern.
(ii) Notwithstanding the above, any Group B Officer may be transferred from one State to another State or to Headquarters or vice-versa on administrative ground or in public interest.
1.4. It shall cover the concerned Group B posted at District/ Special State/ Regional/Zonal Offices, National Data Centres, Pandit Deendayal Upadhyay National Academy of Social Security, Zonal/ Sub Zonal Training Institutes and Headquarters and any other offices that may be specified from time to time.
1.5. This policy supersedes the existing guidelines for transfer of officers or rotation of Group B Officers as amended from time to time.
1.6. The Policy has been prepared in view the directions of Ministry of Labour and Employment, Government of India, New Delhi and keeping in view of DoP&T guidelines and Hon'ble Supreme Court directions. It borrows various provision and contours from the policy applicable to other Government Departments, other cadres and also the State Governments.