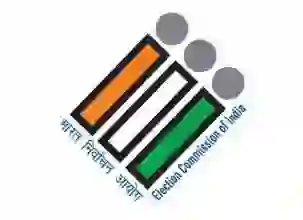 Important reforms sought by the Election Commission of India (ECI), including the seeding of Aadhaar with the voter ID, has been approved by the Union Cabinet on Wednesday.
Based on the recommendations of the Election Commission, the Central Government is introducing major reforms to modernise the electoral process. The electoral rolls are being strengthened, the voting process is being made more inclusive, the EC is being given greater power, and duplicates are being weeded out.
The Election Commission has been working on a proposal to link the ID card to the Aadhaar number for a long time. The EC's National Electoral Law Purification and Authentication Program, which aimed to link the Aadhaar number to the Voter ID number, was halted in 2015 after the Supreme Court ruled that using Aadhaar for welfare schemes would be optional.
Seeding of the Aadhaar card with one's voter ID or an electoral card will now be allowed, just like PAN-Aadhaar linking. However, unlike the former, this is being done on a voluntary basis, in conformity with the Supreme Court's right to privacy decision and a proportionality test.
The EC claims that its pilot programmes have been extremely positive and successful and that this move would eliminate duplication and enhance the electoral rolls.
Another suggestion is to allow more people to try to register to vote. First-time voters turning 18 will be able to register four times a year, with four separate cut-off dates, beginning January 1 next year. Until now, they could only do it once a year on or before January 1.
In addition, the EC has voted to make the statute gender-neutral for officers, allowing the service officer's husband to vote as well. This feature is only available to the wife of a male military voter under current law, and not to the spouse of a woman service voter. Service qualification can get enrolled as 'service voter' at his native place even though he actually may be residing at a different place (of posting). He has, however, an option to get himself enrolled as a general elector at the place of his posting where he factually, at the point of time, is residing ordinarily with his family for a sufficient span of time.
It also gives the EC complete authority to take over any location for the conduct of elections. Taking over schools and other critical institutions during election season was met with some opposition.
The government plans to implement these election reforms during the current parliamentary session.
The key electoral changes:
Voluntary seeding of Aadhar number with Voters ID
Allowing First-time voters turning 18 to register any time with four cutoff times a year
Allowing the husbands of the service officer to vote.
EC to have authority to take over any location, like schools, halls etc. for the elections