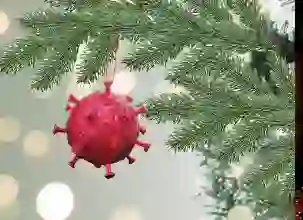 The Delhi Disaster Management Authority, on Wednesday, ordered a ban on all gatherings for Christmas and New Year celebrations in the national capital in view of rising Covid cases and the emergence of the Omicron variant.
All social, political, sporting, entertainment, cultural, religious, and festival gatherings are prohibited. Banquet Halls can only be used for meetings, conferences, marriages, and exhibitions with riders.
"All DMs and District DCPs shall ensure that no cultural event/gatherings/congregation/take place for celebrating Christmas or New Year in NCT of Delhi," the order reads.
However, the Schools and colleges can operate if they strictly comply with SOP. Restaurants and bars will be allowed to open at half the seating capacity. Cinemas, theatres, and multiplexes can still have 100 per cent occupancy, but auditoriums and assembly halls can only have up to 50 per cent occupancy. Exhibitions are also permitted.
The total number of Omicron cases in the country has risen to 236 as per the data published by the Ministry of Health and Family Welfare.
On Wednesday, Delhi reported 125 new coronavirus disease (Covid-19) cases in the previous 24 hours, the largest single-day increase in six months. With 63,313 Covid tests, the national capital had a 0.20 per cent positivity rate and no virus-related deaths.
In response to fears of an Omicron-induced wave, the Karnataka government has also declared a moratorium on large-scale gatherings ahead of Christmas and New Year.