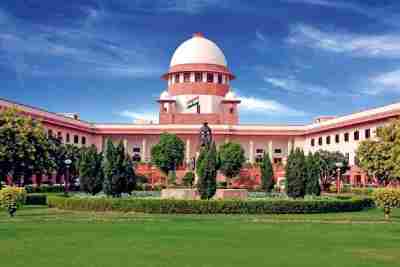 According to the Supreme Court, the pension payable to a retiree is decided by the rules in effect at the time of retirement. The court went on to say that the law didn't enable the employer to apply the regulations differently to others in similar situations.
A civil appeal against a judgement dated August 29, 2019, issued by the Division Bench of the Kerala High Court dismissing an appeal was being heard by a bench of Justice MR Shah and Justice BV Nagarathna.
With effect from September 1984, Dr G Sadasivan Nair, the appellant, was employed as a lecturer in the School of Legal Studies of Cochin University Of Science And Technology ("University"). Prior to this assignment, the appellant worked as a lawyer in Kerala's District and Subordinate Courts from March 11, 1972, to February 2, 1980. He received a University Grants Commission Fellowship to continue his PhD programme between March 1980 and February 1984, and after completing his PhD, he resumed practice as an attorney in the Kerala High Court and Subordinate Courts until his employment as a lecturer at the University.
On November 10, 2004, Dr. G Sadasivan Nair filed a petition with the Registrar of the University, requesting that his eight years of practice at the Bar be considered in determining the pensionary benefits due to him upon his retirement.
In January 2006, the University's Registrar denied his request. The appellant subsequently went to the University's Chancellor, claiming that the Registrar had denied his request without following the relevant rules in their entirety. He received no answer from the Chancellor, though.
After then, the appellant filed a writ petition in the High Court. On January 25, 2012, a Single Judge of the High Court dismissed the petition, holding that the government has the power to unilaterally change the service conditions of employees throughout their employment.
The bench had stated at the time that the rule in effect on the date of retirement applied, not the rule in effect on the date of entry into service. The applicant then went to the Supreme Court.