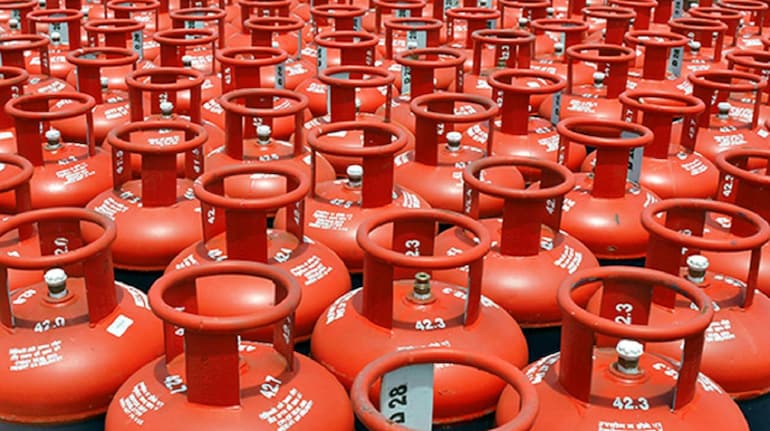 In a significant relief for consumers just ahead of the festive season, the Union Cabinet, on August 29, announced a reduction in the prices of liquefied petroleum gas (LPG) for household use for all of its 33 crore consumers.
As a gift for Rakshabandhan and Onam, Union Minister Anurag Thakur, in a Cabinet briefing, revealed a price cut of Rs 200 per cylinder for LPG cylinders under the Ujjwala Scheme. With this step, the subsidy for Ujjwala beneficiaries has now been increased to Rs 400 per LPG cylinder. This price reduction was previously reported by CNBC Awaaz, citing their sources.
"Every domestic consumer of LPG cylinders will receive a subsidy of Rs 200 per cylinder. Additionally, users under the PM Ujjwala scheme will receive this subsidy in addition to the existing one," stated Thakur.
This additional subsidy on LPG cylinders will be applicable starting today, the minister further informed.
Furthermore, the government also sanctioned an additional 75 lakh Ujjwala connections, which will bring the total number of PM Ujjwala beneficiaries to 10.35 crore. "The financial impact of the added subsidy of Rs 200 per LPG cylinder is estimated to be Rs 7,680 crores for the fiscal year 2023-24," Thakur added.
Addressing speculations about the connection between the LPG price reduction and the upcoming elections, Thakur clarified, "If we were considering that (state elections), we would have implemented the additional LPG cylinder subsidy much earlier. However, even during that period, despite the prevailing global conditions – if you look at the Saudi CP (contract prices), they increased by 303 percent starting from April 2022. Yet, during that time, we only passed on a 63 percent increase to the consumers. The remaining percentage was covered by the Government of India. Hence, today's decision is not influenced by any elections. It is solely focused on the relief measures and benefits for 33 crore users."
Additionally, the Cabinet approved the issuance of 7.5 million new gas connections under the Ujjwala scheme.
Reportedly, the government had been examining the under-recovery related to the subsidy provided for cooking gas, as previously stated by CNBC Awaaz.
Despite the decrease in raw material costs, LPG prices have not seen a reduction for some time. Oil marketing companies are expected to make a formal announcement about this shortly.
Shares of oil marketing companies such as BPCL and HPCL dropped from their peak levels following the report by CNBC-Awaaz.
At present, the cost of domestic LPG, which is commonly used for cooking, stands at Rs 1,103 for a 14.2-kg cylinder in New Delhi. The rate for domestic LPG was last revised on March 1, when it was increased by Rs 50 per cylinder.