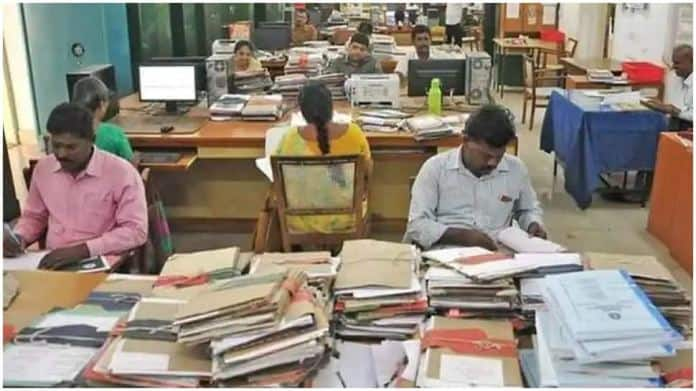 The Department of Personnel and Training (DoPT) informed the Lok Sabha that over 7.22 lakh persons have received permanent central government jobs in the previous eight years. According to the response, the government got over 22 crore applications for these positions.
In response to a question from member Anumala Revanth Reddy, Minister of State for Personnel Jitendra Singh stated that since 2014, 7,22,311 persons have received permanent jobs in the central government. Mr. Reddy wanted to know the year-by-year breakdown of central government job openings since 2014, as well as the number of applications received.
Since 2014, 22,05,99,238 persons have applied for these jobs, according to DoPT data.
In 2014-15, 1,30,423 jobs were created, 1,11,807 in 2015-16, 1,01,333 in 2016-17, 76,147 in 2017-18, 38,100 in 2018-19, 1,47,096 in 2019-20, 78,555 in 2020-21, and 38,850 in 2021-22.
In 2018-19, the year preceding the 2019 general elections, 38,100 jobs were created. Jobs in 2028-19 were much less plentiful than in the pandemic-affected years of 2020-21 and 2021-22. In 2018-19, a record 5.08 crore applications were received.
The minister added that a lot of steps had been implemented to create jobs.
"The Budget 2021-22 announced Production Linked Incentive (PLI) programmes worth Rs. 1.97 lakh crore for a five-year period beginning in 2021-22." The PLI Schemes being implemented by the government have the potential to create 60 lakh new jobs," according to the response.