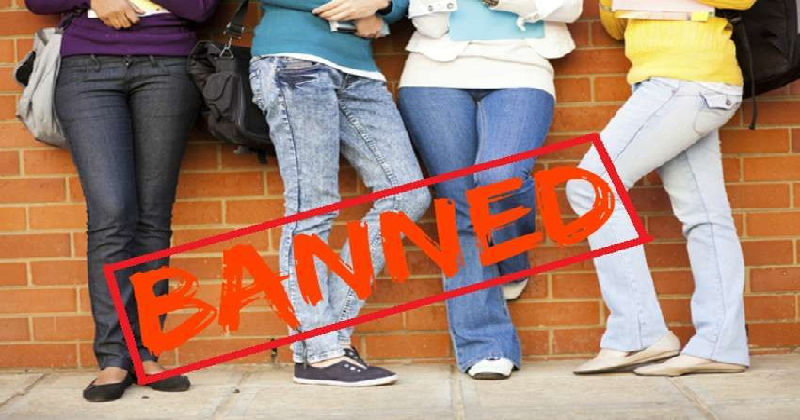 According to a recent decision from the district magistrate of Uttar Pradesh's Bhadohi district, government staff would face administrative action if they were seen wearing jeans and a T-shirt to work.
The prohibition on wearing jeans and T-shirts was issued by Aryaka Akhauri, the district magistrate of Bhadohi and it also applies to teachers working in district government schools.
According to the DM's circular, "It has been seen that government personnel have started showing up to their workplaces in jeans and T-shirts. It is unacceptable. They must be in formals." Akhauri issued a warning that disobeying the order will be taken seriously.
The notice about the clothing code further stated that starting on Thursday, top officials' teams will visit schools and other offices to see if the DM's directive was being implemented. A senior district official stated, "Strict action would be taken against anybody breaching the directive."
According to sources, the district magistrate reprimanded a few officials after seeing them wearing jeans at a meeting on Wednesday at the Collectorate. The purpose of the gathering was to go through the plans for the "Kanwad Yatra" (an annual religious event during which disciples of Lord Shiva carry sacred waters from Ganga, and offer it at Shiva temples across the state during the Hindu month of Shravana). Shravana begins the following week.
However, several workers felt there was nothing improper about wearing jeans to work. "One should dress appropriately... No limitations should be placed on how one should dress, a government worker here said.