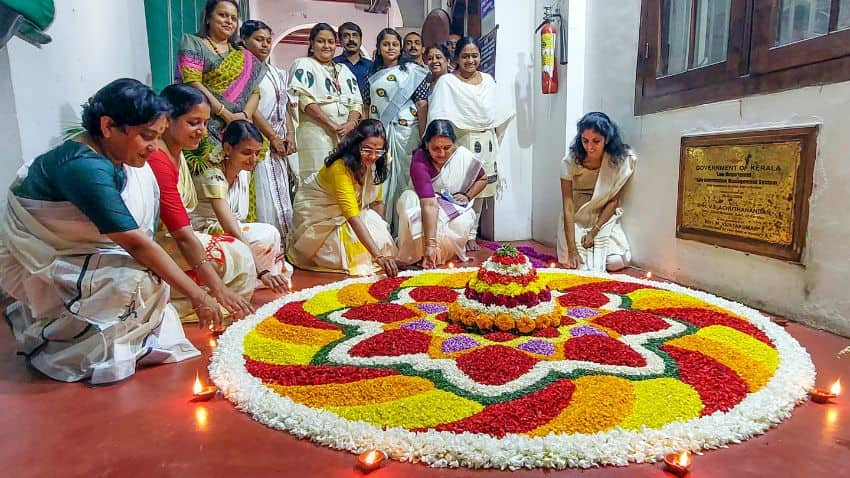 Kerala's CPI (M)-led Left government, despite grappling with a significant financial crisis, has unveiled a noteworthy step to uplift spirits. In connection with the upcoming Onam season, the government has declared a generous bonus of Rs 4,000 for employees within the state employees. Complementing this, Finance Minister K N Balagopal revealed that even those government employees who aren't eligible for the bonus will be granted a special festival allowance of Rs 2,750.
This initiative is set to benefit over 13 lakh diligent individuals engaged in the government sector, extending a gesture of appreciation during the auspicious occasion of Onam. Additionally, retired service pensioners and those under the contributory pension scheme will be bestowed with a special festival allowance, amounting to Rs 1,000.
In a display of inclusivity, all employees across various categories will receive a festival advance of Rs 20,000. Furthermore, part-time and contingent staff members will experience a boost in their financial situation, receiving a salary advance of Rs 6,000. It's important to note that the bonus rate remains consistent with the previous year, extending the same benefits to contract-scheme workers who had received bonuses before.
Remarkably, the announcement of the Onam bonus coincided with a moment when the CPI(M)-led government criticized the BJP-led central administration for seemingly subjecting the southern state to sanctions. Chief Minister Pinarayi Vijayan vociferously voiced his concerns in the state Assembly, condemning the central government's lack of financial aid and support for Kerala.