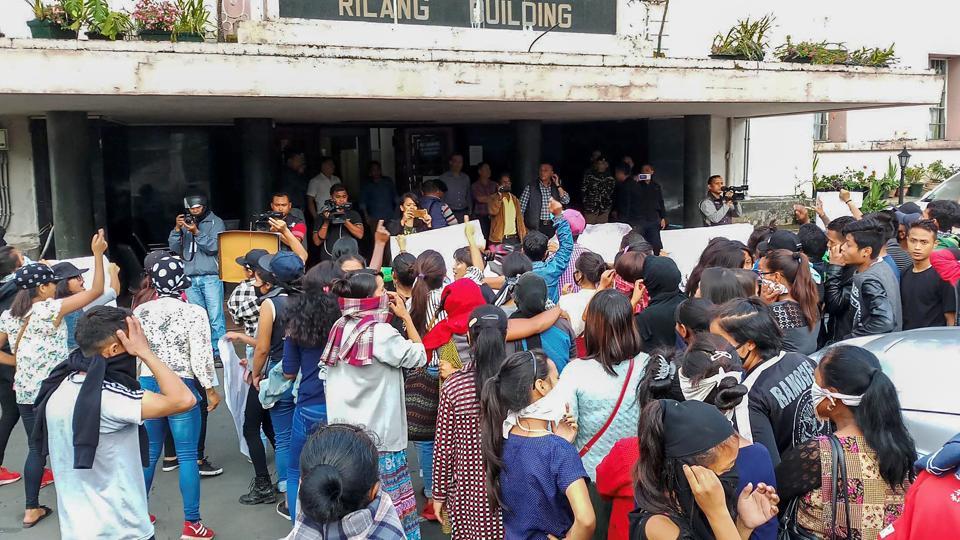 BJP president JP Nadda on Wednesday released the party's manifesto for the Meghalaya elections, promising 33 per cent reservation for women in all government jobs and implementation of 7th Pay Commission recommendations for state employees.
The BJP also promised Rs 5 meals through canteens, free education to girls till post-graduation, free scooters for female college toppers, a government bond of Rs 50,000 on the birth of a girl child and an all-woman police battalion, if it is voted to power in Meghalaya, which has a matrilineal society.
The BJP also promised a 'special task force' to investigate all corruption cases in the state and a task force to check illegal mining.
"We have decided to implement the 7th Pay Commission in Meghalaya, and the salaries of the employees will be disbursed on time so that the machinery is well-greased and they are able to work in the best possible manner," Nadda said.
At present, Meghalaya government employees and pensioners get the benefit of 5th Pay Commission recommendations.
Nadda said the BJP wants to empower the youth of the state by establishing a Meghalaya Combined Recruitment Commission to expedite filling of vacancies in different departments.