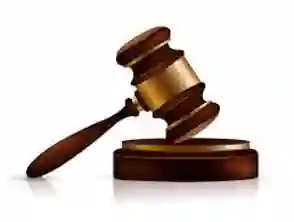 On Wednesday, the Supreme Court removed an interim stay imposed by the Punjab and Haryana High Court on a Haryana statute providing local candidates with 75% reservation in private sector positions.
However, the Haryana government has been advised to refrain from adopting coercive measures against private sector employers who choose to ignore the disputed new rule for the time being.
Haryana Chief Minister ML Khattar's government had petitioned the Supreme Court earlier this month to overturn a High Court ruling declaring the quota unsustainable and unjust.
The state claimed that the order was issued after a 90-second hearing during which its lawyer was not heard.
The Supreme Court has requested the High Court to hear the case in its entirety and issue a decision within four weeks.
During the hearing, Dushyant Dave, who represented the Faridabad Industries Association, argued the rule would have "far-reaching implications," including the prospect of small private sector businesses being forced to close due to a shortage of qualified candidates for reserved positions.
Private hospitals, according to Mr Dave, may be impacted because many of their nurses are from Kerala. He pointed out that the government of Haryana's claim that 900 firms had registered under the ordinance "means nothing" because the state has over 45,000 private businesses.
"Industries would suffer... this contradicts the idea of India as an economic unit," Shyam Divan, of the Manesar Industries Welfare Association, warned.
The state, represented by Solicitor-General Tushar Mehta, stated the law will "guarantee people do not have to relocate elsewhere (for jobs)" and alleviate the slum problem.
The Haryana State Employment of Local Candidates Act, 2020, was passed in November and covers jobs with a maximum gross monthly salary or wages of 30,000 rupees.