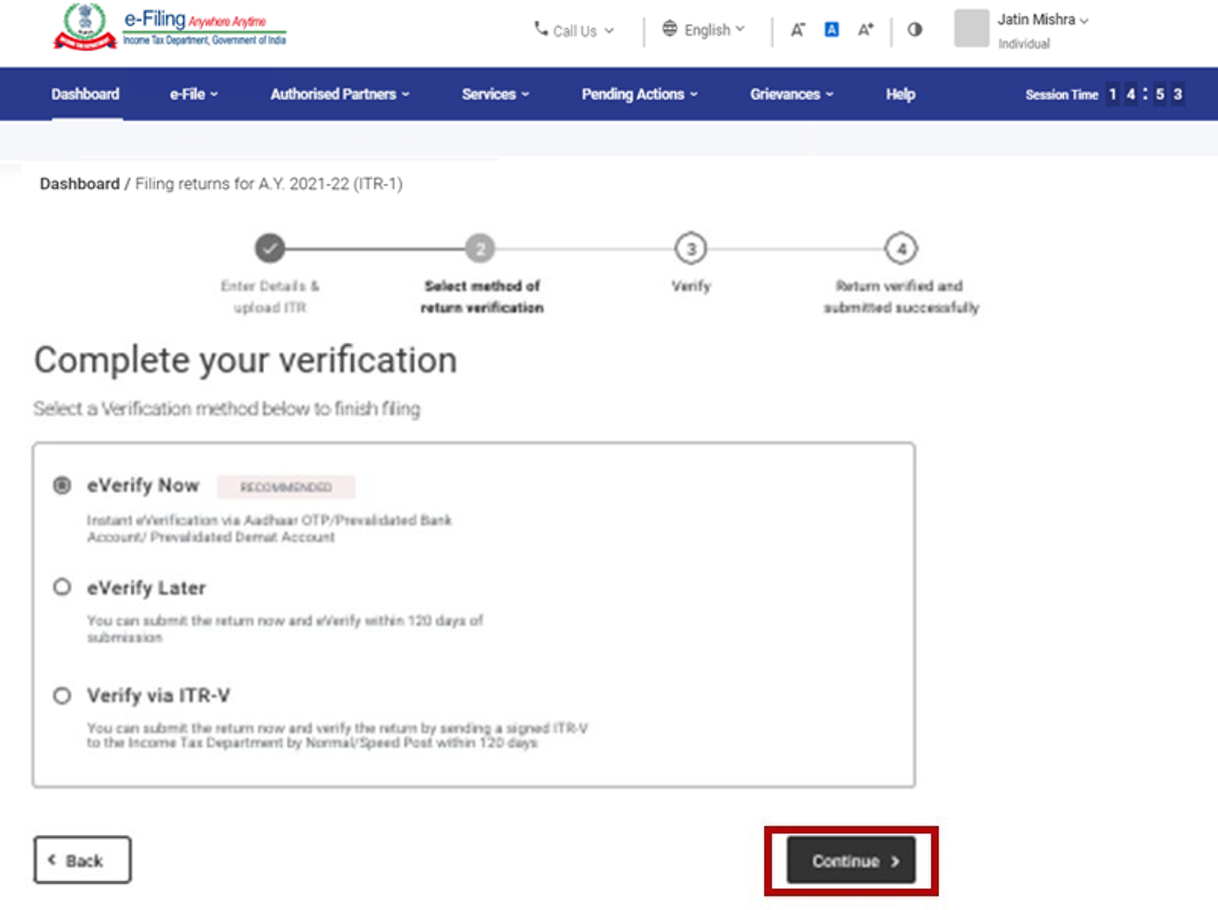 According to Revenue Secretary Tarun Bajaj, the government is not considering postponing the deadline for filing income tax returns, which is July 31. Since it anticipates that the majority of returns will be submitted by the due date of July 31, the government is not extending the deadline for filing.
Income Tax Returns (ITRs) can still be filed up until December 31 even though the deadline is July 31. Belated returns are what we call this. If you don't submit an ITR by the deadline, you risk a Rs 10,000 fine and a legal notice from the Income Tax department (I-T).
According to Tarun Bajaj, "nearly 2.3 crore income returns were filed for this fiscal year 2021–22 by July 20 and the numbers are increasing up."
"People believed that dates would be extended as was the current practice. They were first a little slow to fill out the returns, but now we receive between 15 lakh and 18 lakh returns daily. This will marginally increase to between 25 and 30 lakh returns "Tarun Bajaj, the revenue secretary, said.
Salary employees and people whose accounts have not been audited have until July 31 to file their ITRs. For taxpayers whose accounts need to be audited, the deadline is October 31.
By July 20 for the fiscal year 2021–2022, more than 2.3 crore income reports have been filed, according to Revenue Secretary Tarun Bajaj, and the number is increasing. There hasn't been any discussion of extending the deadline for filing, he added.
"50,000 persons used to file returns every day, but that number has since increased to 20 lakh. In the next days, I'm optimistic that the number of returns will increase and more people will file their taxes "said he.
Notably, the government had extended the ITR filing due to make it easier for taxpayers who had been affected by the Covid-19 outbreak over the previous two fiscal years to comply.