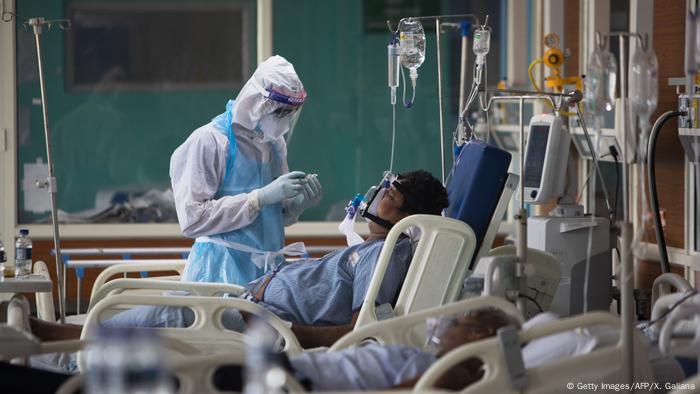 The Employees Provident Fund Organisation or EPFO allows its members to withdraw medical advance funds to help with sudden costs incurring with COVID treatment. For a medical emergency, such as hospitalisation, members can withdraw Rs 1 lakh in advance. The retiring body stated in a circular that this can be done without the production of any documentation or estimates. In a statement issued last year in the wake of the Delta wave, the EPFO stated that in cases of life-threatening diseases, it is "imperative to get the patient immediately admitted in the hospital on emergency to save his/her life, and it is not possible to get the estimate from the hospital in such serious situations."
The circular was a follow-up from the organisation on the issue of awarding medical advances to employees under the PF plan in the event of a medical emergency. "A need for simplifying the advance facility for such serious in-treatment patient's in hospital is felt anytime family members of employees are unable to handle estimate from the hospital concerned in which such patient has been admitted in an emergency," says the report. In other cases, a patient employee may be in an ICU where the estimate is unknown ahead of time. As a result, the following procedure for granting medical advance for emergency hospitalisation due to significant life-threatening disease, including Covid, may be used," according to the circular. With the increasing number of Omicron cases in India, this becomes even more important.
How to Obtain EPFO Medical Advance
- Patient must be admitted for treatment in a Government/PSU/CGHS empanelled hospital as per the rules. In the case of a private hospital, they can appeal to the relevant authority to consider their case as fit to grant relaxation in rules.
- The employee or a family member has to submit a letter on behalf of the patient for claiming the advance. It need not have an estimate of the cost, but it does need to have the details of the hospital and the patient.
- The medical advance of up to Rs 1 lakh can then be granted by the concerned authority to the patient or family member or can be directly deposited to the hospital's accounts for beginning the treatment process. This advance should be granted immediately, preferably on the same working day.
- In case the treatment costs exceed the Rs 1 lakh advance, then an additional advance is possible as long as it falls under the rules of withdrawal of the EPFO. This advance will only be granted after the receipt of the estimate for treatment.
- The employee or family member needs to submit the hospital bill within 45 days after being discharged. The medical advance will be adjusted to fit the final bill of the hospital as per the EPF rules.