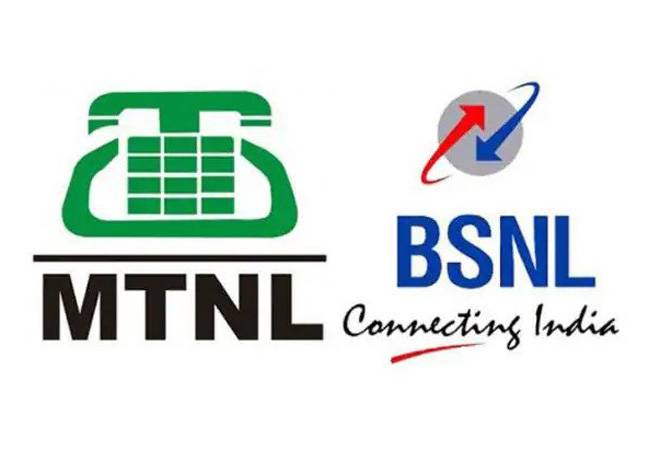 The merger of Bharat Sanchar Nigam Limited (BSNL) and Mahanagar Telephone Nigam Limited (MTNL) has been postponed due to financial considerations, including MTNL's huge debt, said Devusinh Chauhan, minister of state for communication, at the Rajya Sabha on Wednesday.
The merger of BSNL and MTNL, agreed by the Union cabinet in October 2019, was part of a revival package for both telecom companies, as part of which staff of both telcos would be offered the option of voluntary retirement. Employees who wanted to retire were paid a lump sum payment that included some retirement benefits.
The Centre had recently renewed its plans to merge Bharat Sanchar Nigam Ltd (BSNL), Mahanagar Telephone Nigam Ltd (MTNL) and Bharat Broadband Network (BBNL) to establish a single telecom entity. BBNL is responsible for implementing the BharatNet project.
The Cabinet then approved a Rs 29,937 crore rehabilitation plan for the two loss-making telecoms. The revival plan comprises the issuance of Rs 15,000 crore in sovereign bonds and the monetisation of Rs 38,000 crore in assets over the next four years.
The combined debt of BSNL/MTNL stood at Rs 59,588 crore as of January end. Similarly, the adjusted gross revenue (AGR) dues (licence fee and spectrum usage charges) of the firms stand at Rs 43,148 crore at present.
The unions were against the merger of the BSNL with the MTNL and had written to the Prime Minister. The BSNL Employees Union has urged the government to drop plans of merging the telecom behemoth with MTNL, saying the merger would do "irreparable damage" to the ailing telecom giant.
"BSNL is struggling hard to come out of its financial crisis. In this situation, if MTNL is merged with BSNL, it will only do irreparable damage to the financial revival of BSNL," the employees union said in its letter to Prime Minister Narendra Modi.