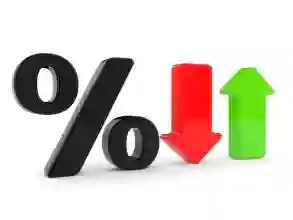 Thursday, the central government decided to maintain the same interest rates on small savings plans such as Sukanya Samriddhi Yojana, Senior Citizens Savings Scheme, and Public Provident Fund (PPF) for the July-September quarter of 2022. This is the eleventh consecutive month that the interest rates on these plans have remained unchanged.
Small Savings Schemes are government-managed savings vehicles intended to encourage residents to save consistently. The programmes are divided into three categories: savings accounts, social security plans, and a monthly income plan.
There are 1-3-year time deposits and 5-year recurring deposits in the savings account. Also included are National Saving Certificates (NSC) and Kisan Vikas Patra savings certificates. The initiatives for social security include the Public Provident Fund, the Sukanya Samriddhi Account, and the Senior Citizens Savings Scheme. Monthly Income Account is a component of the monthly income plan.
The interest rates for modest savings schemes are evaluated quarterly. The revision reflects the movement of comparable maturity benchmark government bonds.
"The interest rates on various small savings schemes for the second quarter of the financial year 2022-23, beginning on July 1, 2022, and ending on September 30, 2022, shall remain unchanged from those notified for the first quarter (April 1, 2022 to June 30, 2022) for FY 2022-23," the finance ministry said in a statement.
Rate of interest on various Small Savings Schemes for the July-September 2022 quarter
Sl.

Savings Scheme

Rate of interest w.e.f
01.07.2022 to 30.09.2022

01.

Post Office Savings Account

4.0

02.

1 Year Time Deposit

5.5

03.

2 Year Time Deposit

5.5

04.

3 Year Time Deposit

5.5

0fi.

5 Year Time Deposit

6.7

06.

5 Year Recurring Deposit Scheme

5.8

07.

Senior Citizen Savings Scheme

7.4

08.

Monthly Income Account

6.6

09.

National Savings Certificate (VIII Issue)

6.8

10.

Public Provident Fund Scheme

7.1

11.

Kisan Vikas Patra

6.9 (will mature in 124 months)

12.

Sukanya Samriddhi Account Scheme

7.6