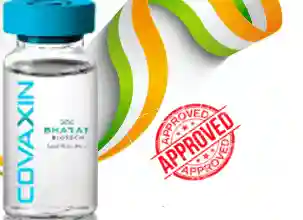 The World Health Organization has finally granted Covaxin an emergency use listing. Covaxin is India's indigenous COVID-19 vaccine developed by Bharat Biotech in collaboration with the Indian Council of Medical Research (ICMR) and National Institute of Virology (NIV).
Technical Advisory Group, convened by WHO & made up of regulatory experts from around the world, has determined that Covaxin vaccine meets WHO standards for protection against COVID, that benefit of the vaccine far outweighs risks & the vaccine can be used across the world:
The covaxin vaccine was also reviewed by WHO's Strategic Advisory Group of Experts on Immunization (SAGE), and recommended use of this vaccine in two doses, with a dose interval of four weeks, in all age groups 18 and above:
The approval means that the vaccine will be recognised by other countries and those vaccinated by covaxin will not be required for self-quarantine or face restrictions when travelling abroad.
The emergency listing, or EUL, comes at the end of a lengthy and rigorous review period - manufacturers Bharat Biotech first applied in April and provided required data in July - that involves assurances about the vaccine's safety, efficacy and stability, as well as checks of production facilities.