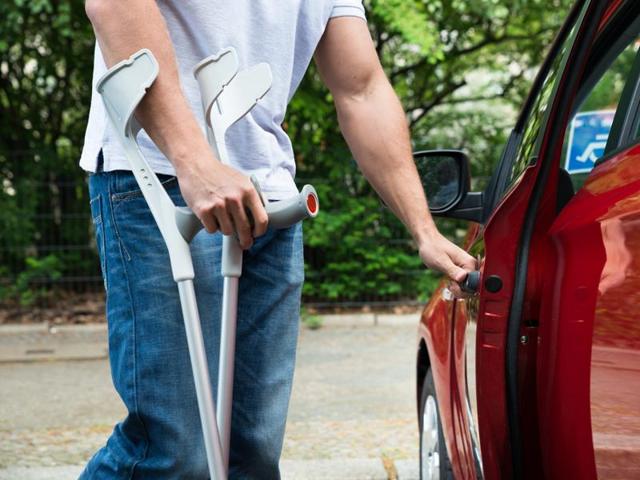 The state cabinet on Wednesday cleared a proposal to implement a 4% reservation in promotions for differently-abled employees in the state on the lines of the Centre's policy.
Officials said that as per the order of the central government issued in May 2022, reservation in promotions will be implemented in the state for the differently-abled employees from Group D to Group A lower level.
In May last year, the central government said that it will grant reservations in promotion to persons with benchmark disabilities in compliance with Supreme Court (SC) directions and as per the provisions of section 34 of the Rights of Persons with Disabilities Act, 2016. The state government has now followed the central government's decision. The SC had in 2020, stated that the reservation for persons with disabilities was applicable to promotions as well, and not just recruitment.
"In case of a vacancy, 4% of the posts will be reserved for persons with disabilities, according to different types of disabilities. There will be reservations in promotion for persons with disabilities in those cadres in which the proportion of recruitment through direct service is not more than 75%. All other government decisions are being ratified in this regard," an official said.
Meanwhile, chief minister Eknath Shinde also launched SAMAVESH - an initiative for making Mumbai more compassionate and friendly for persons with disabilities - both physical and neurodiverse. This will be done in partnership with the NGO Project Mumbai and the BMC. Shinde said the focus on Mumbai is the first phase of Maharashtra becoming inclusive for these people.
"In partnership with NGO Project Mumbai, our effort is to ensure that all public facilities, including roads, beaches, and government buildings, will be made inclusive for persons with disabilities. It is not just Samavesh but Sarva Samavesh," Shinde said.
According to the National Statistical Office (NSO), Maharashtra is ranked second with 11.05% for the highest number of persons with disabilities.