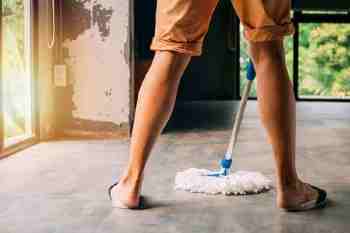 Over 72,000 positions have been eliminated in the last six years by the Indian Railways, the largest employer in the world.
Over the years, 72,000 postings have been eliminated, and all of them fell into the Group C and D categories. Station masters, ticket collectors, clerks, and other non-technical positions are included in Group C, whereas peons, helpers, and cleaning workers are included in Group D.
When asked if it was true that Indian Railways had eliminated over 72,000 Group C and Group D posts over the previous six years, the Minister of Railways said that no positions had been eliminated but rather rationalised. Posts are occasionally rationalised based on the demand for labour. The sanctioned strength must be reviewed on a regular basis in light of shifting workload conditions, the adoption of new technologies, working processes, the production of new assets, etc. Regular work studies are carried out to optimise the staff in the Railways for various tasks. Indian Railways can use its human resources in the most effective and productive way thanks to this activity.
Rajya Sabha MP from Kerala, Dr V Sivadasan, had written to Union Rail Minister Ashwini Vaishnaw asking him to reinstate around 72,000 positions that the Railways, country's biggest employer, has abolished over the last six years. What are the jobs that have been slashed, and why is the Railways cutting flab?
These roles fall under groups C and D. It has reportedly been decided not to fill these positions in the future since new technology has rendered them obsolete. However, it's likely that individuals already working for these operations will be transferred to other departments of the Railways.
---
GOVERNMENT OF INDIA
MINISTRY OF RAILWAYS
RAJYA SABHA
UNSTARRED QUESTION NO. 785
ANSWERED ON 22.07.2022
ABOLITION OF 72,000 POSTS BY INDIAN RAILWAYS
SHRI DHIRAJ PRASAD SAHU:
Will the Minister of RAILWAYS be pleased to state:
(a) whether it is a fact that Indian Railways has abolished nearly 72,000 posts of Group- C and Group- D categories in the last six years, if so, the details thereof and the reasons therefor; and
(b) whether it is also a fact that Railway Board gives such orders without talking to the Employees' Unions ?
ANSWER
MINISTER OF RAILWAYS, COMMUNICATIONS AND
ELECTRONICS & INFORMATION TECHNOLOGY
(SHRI ASHWINI VAISHNAW)
(a) No, Sir. Rationalization of posts is periodically done based on manpower requirement. Manpower planning requires continuous review of sanctioned strength in view of changing workload conditions, introduction of new technologies, working systems, creation of new assets etc. Work studies are regularly conducted for rationalization of manpower in Railways for various activities. This exercise enables Indian Railways to utilize its human resources in most efficient and productive manner.
(b) Does not arise.