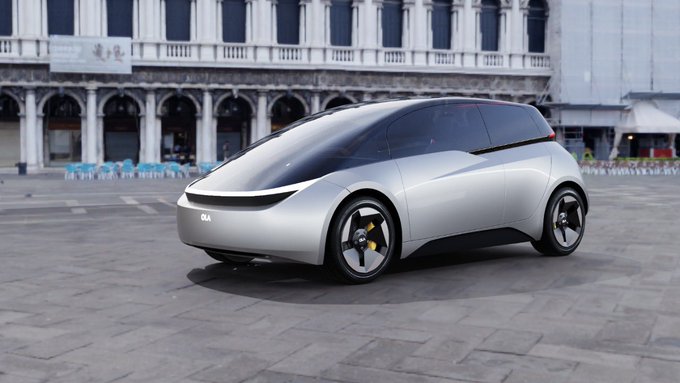 Ola Electric has announced that it will enter the Indian autonomous vehicle market. Ola Electric, on the other hand, has stated that this autonomous driving feature will not be available on their two-wheeler, the Ola Electric S1 series. This is being developed instead for their upcoming electric vehicle.
According to Ola CEO Bhavish Aggarwal, this feature is being developed to bring the upcoming four-wheeler EV up to par with Tesla and Rivian once testing and development are completed.
Ola Electric is still in the early stages of developing its autonomous driving feature. Expect this to be included in the final production version of their electric car for the general public.
Bhavish Aggarwal also confirmed that this feature is being developed with the global market in mind, rather than just India, revealing the Indian automaker's ambitious global plans.
Speaking to reporters at Ola FutureFactory in Krishnagiri district in Tamil Nadu, Aggarwal said that Ola will look forward to launching a car with indigenously-developed autonomous technology that will be a mass-level vehicle.
"Ola Electric began testing an autonomous vehicle nearly six months ago and will launch it in global markets by late 2023 or early 2024," he said.
Ola Electric, he claims, plans to launch a car priced around Rs 10 lakh so that more people can afford it.
The company also demonstrated a self-driving cart that uses LiDAR, or light detection and ranging technology, at its 500-acre electric two-wheeler manufacturing facility in Pochampalli, Tamil Nadu, which will be exported to other countries. The cart is suitable for use in hospitals, shopping malls, offices, and public areas.