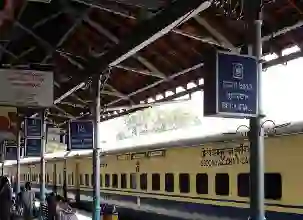 Central Government Employees who had book flight/train tickets for LTC journey, but couldn't perform the journey can now get the cancellation/reschedule charges reimbursed. An Office Memorandum (O.M.) dated 07-01-2021, the Department of Personnel and Training (DoPT) states that the respective Ministries or Departments are delegated the power to reimburse the cancellation/ reschedule charges of air/train tickets, as a one-time relaxation.
(Read: Reimbursement of cancellation/rescheduling charges for LTC Tickets)
During the lockdown period, airlines had to cancel the scheduled flights. During this period, all domestic flights within India were cancelled but certain airlines have charged the cancellation charges against the pre-booked air tickets. In such a situation, many Government employees who had booked LTC tickets in advance for that period are facing financial difficulties in view of the high cancellation amount charged by the airlines.
In many cases, the airlines instead of refunding the ticket charges, kept the booking amount in the form of 'credit shell', allowing passengers to travel again within a year. Due to this, the employees could not settle the LTC advance drawn.
The Ministries of Personnel had received several requests from employees for providing relief in both cases. The Central Government Employees had sought relief in the form of one-time relaxation for reimbursement of the cancellation charges. They had also sought an extension of time limit for settlement of LTC advance and exemption of penal interest till such date the journey is performed by them. The Central Government has accepted both requests of employees and issued instructions in this regard to various ministries and departments.
The ministries/departments have been given the power to reimburse the cancellation/reschedule charges as a one-time relaxation to employees who had booked advance air/train tickets for claiming LTC benefit but could not undertake the journey due to the lockdown.
In cases where the airlines have kept the refund amount in 'Credit Shell', the ministries/departments have been allowed to extend the period of repayment of LTC advance taken by the government several for LTC journey to 28th February 2021, or till the amount in the Credit Shell is utilised (whichever is earlier).
In cases where the employees have withdrawn LTC advance and leave encashment to perform the LTC journey but failed to do so due to the lockdown, such employees have been allowed to avail the Special Cash Package Scheme in lieu of LTC.