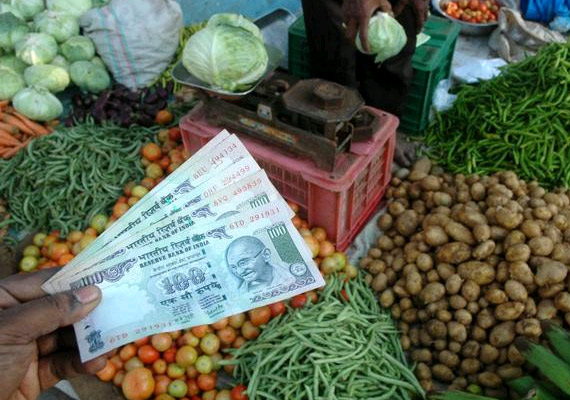 The Wholesale Price Index (WPI) based inflation for the month of November dropped to zero. The figure was 1.77 percent in October and 7.52 percent in the previous year corresponding period. The dip is attributed to the continuous decline in fuel and food prices.
This may lead to the possibility of India heading for a deflation if inflation rate enters the negative zone starting December.
With WPI inflation touching 0%, RBI is likely to cut rates to boost growth. The RBI had maintained a status quo in interest rate since January. The RBI factors in retail inflation while formulating its monetary policy.
As per the data released by government on Monday, food inflation fell by 0.39 percent month on month with vegetables contributing the most. Year-on-year, the vegetable prices slipped 30 percent owing to a high base effect. Manufacturing products inflation fell to 2.04 percent from 2.43 percent in October. The fuel and power group, which has 15 percent weight-age on the index, declined by a whopping 5.4 percent month-on-month due to lower crude prices