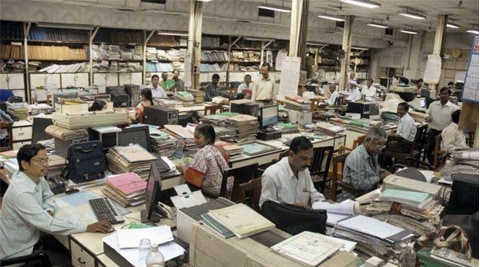 The government of India is mulling reintroduction of direct recruitment in the lower division clerk (LDC) grade, as recommended by the third committee on cadre restructuring of the Central Secretariat Service (CSS).
The 3rd CRC, constituted in April 2013 after a Group of Ministers reviewed the matter and opposed phasing out of LDCs, has recommended in its report that direct recruitment in LDC grade be restored in a limited manner, along with a simultaneous reduction in direct recruitment in the assistant grade.
Stating that the government was considering the proposal, the department of personnel and training (DoPT) on Thursday sought the views of all Central ministries and departments, service associations and individual officers, on its merits latest by March 10. "In the changed IT environment, the intake of 200-250 (candidates) may be adequate to arrive at the sustainable number of about 2,000 LDCs and equal number of UDCs over the years with a combined strength of 4,000," the DoPT suggested.