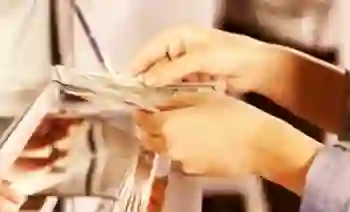 New banking rules have become applicable with effect from November 1, 2020, and banks can charge fees for deposit and withdrawal from accounts. As per reports,
Bank of Baroda (BoB) and ICICI Bank - have already made announcements that essentially say that they will now levy a fee or hike existing fees that will be charged to customers for a certain type of cash transactions. Some of the banks will be charging their customers for deposit and withdrawal of money on bank holidays and non-business hours.
It is learnt that ICICI Bank will charge Rs 50 as convenience fee for cash deposits by customers in cash recyclers at ATMs during non-business hours between 6 pm and 8 am and on bank holidays.
Axis Bank imposed a convenience fee of Rs 50 on cash deposit transactions on bank holidays.
Bob has set separate fees for current account, cash credit limit and deposit withdrawal from overdraft account and deposit withdrawal from the savings account. Names of other banks like Bank of India, PNB, Axis Bank and Central Bank are also emerging in reports, but they are yet to take a final call on the matter.
It is being said that withdrawals three times in a month will be free but after that, a withdrawal transaction charge will be levied at a flat fee of Rs 150 for a loan account. Similarly, for the savings account, deposits three times in a month will be free but thereafter if customers deposit money for the fourth time, then Rs 40 will be levied on each transaction.
However, Jan Dhan account holders have some relief in this. They will not have to pay any fee on deposit but will have to pay Rs 100 only for withdrawal. Banks have not given any relief to senior citizens.
The limits for the charges are follows
For Savings Account Customers
Deposit up to three times – free
Will have to pay from fourth time – Rs 40 each time.
Three times money withdrawal in a month – no fee
From fourth time onwards – Rs 100 for each transaction
No exemption for senior citizens.
For CC, Current And Overdraft Accounts
Day deposit up to Rs 1 lakh – free
If it is more than Rs 1 lakh – one rupee charge on minimum Rs 1,000 (minimum Rs 50 and maximum Rs 20,000).
Withdrawing money thrice in a month – no charge
From fourth time – Rs 150 for each withdrawal