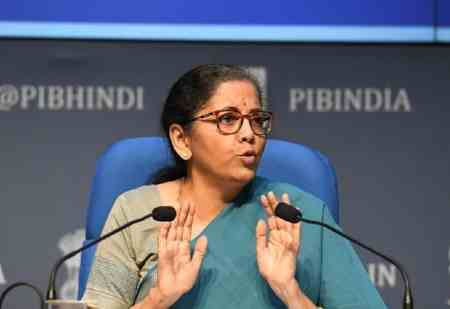 The Finance Minister is unlikely to change the personal income tax slabs during the Union Budget 2021, as per the media reports.
The current tax slabs are 5 percent for income between Rs 2.5-5 lakh, 20 percent for Rs 5-10 lakh, and 30 percent for higher-income than Rs 10 lakh. The rates are slightly different for individuals who opt for the new tax regime.
It is understood that the Ministry of Finance is considering granting income tax relief through other measures. One such measure is to increase the limit for exemptions under Section 80C to Rs 2 lakh, from the current Rs 1.5 lakh.
Another proposal that is considered is to raise the deduction limit on health insurance premium under Section 80D beyond the current Rs 25,000 limit.
The revenue department has proposed greater tax incentives to encourage homebuyers in the affordable housing segment. Relief for buying the affordable houses under the scheme can be extended. In the current schema, while computing taxable income up to a maximum of Rs. 2 lakh, the interest paid on the loan is not taken.
There may be sops offered to the automobile sector which ultimately will bring down the cost of vehicles.
There are also demands for the continuation of the leave travel concessions cash scheme. The benefit is, on buying goods or services liable for GST of at least 12 percent, via digital payment, worth three times the deemed LTC fare, will be eligible for deemed LTC fare claims. The government could extend the aforesaid scheme to FY 2021-22, which would increase spending/consumption and provide a shot in the arm to the economy.
The government can consider the issuance of retail bonds (with an upper limit of investment per retail investor), with a higher floating rate compared to market rates. Given the low-interest rate for FDs, investors, especially senior citizens can benefit from this.