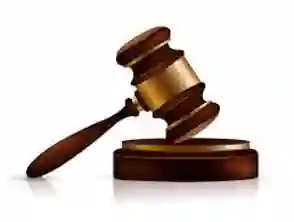 The Supreme Court has on Thursday ruled that the salaries and pensions are "rightful entitlements" of government employees. If delayed, the employees are to be paid the interest at an appropriate rate on the amount for the delayed tenure.
The Supreme Court bench headed by Justice DY Chandrachud observed that "The direction for the payment of the deferred portions of the salaries and pensions is unexceptionable. Salaries are due to the employees of the State for services rendered. Salaries in other words constitute the rightful entitlement of the employees and are payable in accordance with law".
The court also observed that it is a well-settled fact that the pension is a payment for the past service rendered by the pensioners and is to be paid by the state.
Also read: Pension a fundamental right, rules Bombay high court
The ruling was based on the Public Interest Litigation filed by a former District and Sessions Judge at the Andhra Pradesh High Court. It was directed to make the payment
of the deferred salary for the months of March-April 2020 together with interest at the rate of 12 per cent per annum and payment of deferred pension for March 2020 with a similar rate of interest.
The Andhra Pradesh government approached the SC against the interest component stating that the decision to defer the payment of salaries and pensions was taken due to the precarious financial position in which the State found itself as a consequence of the COVID-19 pandemic. However, the SC disposed of the case stating that there would be no reason to saddle it with the liability to pay interest.