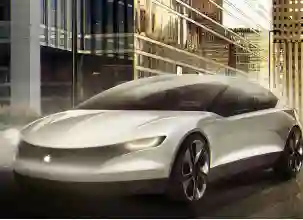 The electric car from Apple or 'Apple Car' as it is unofficially called now, is in all respects likely to launch in 2024. The project under the name 'Titan' which began in 2014, had been temporarily shelved after the tech-giant laid-off around 190 employees back in 2019. But Apple currently working on it as one of the top priorities of the company. The Apple car is being aimed at bringing the cost down of an electric vehicle and eliminating range-anxiety among its customers.
The autonomous electric car will also flaunt a battery with a 'mono cell' design that would allow the vehicle to store more energy in a given space compared to a conventional electric battery pack. According to the reports, the new tech could make batteries dramatically cheaper and also increase an electric car's range by a significant margin.
Much details on the project are not available so far. However, industry experts believe that the car will be an autonomous one and will be a consumer offering, instead of a robo-taxi service.
Apple recently received an autonomous testing permit from the Department of Motor Vehicles (DMV), California to begin testing its car near the Cupertino headquarters in California.
The 'Apple car' will have deep integration with iOS for sure because the tech-giant wants the autonomous electric car to complement and make the best use of its eco-system globally. The Apple car will also be a perfect combination of the tech giant's hardware, software, and services and is also expected to boast the Apple chip, which is currently being manufactured by Taiwan Semiconductors (TSMC). The company is expected to partner with a vehicle manufacturer to produce the vehicles and the batteries pretty soon focus more on the autonomous driving tech and user experience.