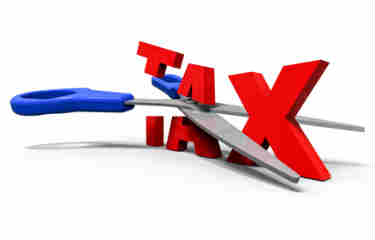 After slashing corporate tax rates, the Centre is mulling lowering personal income tax rates before Diwali
The government is considering changes personal income tax rates in a move that will result in the increase of disposable incomes, especially among the middle class, and hopefully, drive consumption and, therefore, growth, two government officials said on condition of anonymity.
As per reports, one of the options before the government is to reduce the 20% income tax slab for those having taxable income between ₹5 lakh and 10 lakh to 10%. Another possibility is to reduce the tax rate of the highest slab (above ₹10 lakh) from 30% to 25%. Other options include removal of cess, surcharge and several other tax exemptions, according to the report.
Government officials have been working on simplifying archaic income-tax laws and rationalizing tax rates in line with recommendations of the task force on the Direct Tax Code (DTC), which submitted its report on August 19. The objective is to enhance compliance, expand the tax base and make lives of the taxpayer easy, the officials said.
The Akhilesh Ranjan panel has suggested increasing the threshold for exemption from income tax to Rs 5 lakh a year from the current Rs 2.5 lakh. In addition, it has proposed lower rates of 10 percent for annual income between Rs 5 lakh and Rs 10 lakh, 20 percent for income between Rs 10 lakh and Rs 20 lakh and 30 percent for income of Rs 20 lakh to Rs 2 crore.
Also read: DTC task force proposes cut in personal income tax rates