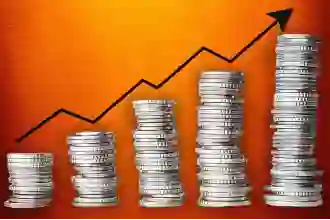 The labour bureau will unveil on Wednesday (October 21) a new series for consumer price index for industrial workers (CPI-IW).
The new index will assign more weight to spend on services such as education, healthcare, housing, travel and transportation, as spending on these items have gone up, as compared to primary items such as food. The index will help economists, who calculate inflation, to reflect a more accurate picture of a working-class household's costs.
In the new series, the base year for calculating the CPI-IW will be updated from 2001 to 2016. The new series has been necessitated by changing consumption habits, relative prices of various commodities and spending patterns of the country's workforce in regular jobs.
In any inflation index, the base year is the first year of an inflation index, with an index value of 100. Inflation indices of all other years are compared to the base year to see how prices vary. The percentage change in this index is what an inflation measure represents.
This new series will be used to calculate dearness allowance (DA) for government employees, wages for industrial workers and dearness relief for pensioners. Currently the DA nad the DR is based on CPI-IW series which is based on 2001 as the base year.
As the new series is based on more contributing factors, it is expected that the rate by which dearness allowance is hiked, even though not considerable may be slightly more than the rates at which it is currently calculated.
The Sixth Pay Commission for Central government employees, among many other reports, had found the current outdated CPI-IW to be a poor estimation of price rise for a basket of commonly consumed commodities.
A labour ministry statement issued, responding to media reports that salaries could increase once the new series is launched, had said that, although the new series would be out soon, it would be incorrect to assume the change would immediately result in a hike in DA or salaries. A change in salaries would depend on inflation dynamics and how the new series "behaves", the statement had said.