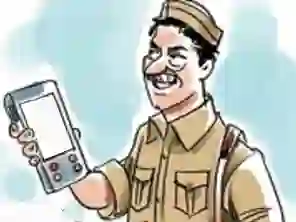 To ensure efficient processing of monthly pensions, the Ministry of Defence (MoD) has asked defence pensioners to finish the procedure of submitting their yearly life certificates by May 25.
Because many pensioners failed to update their data on time, the pensions of thousands of ex-servicemen of all ranks were not credited to their bank accounts earlier this month.
"It has been discovered that 43,774 pensioners who have been migrated to the System for Pension Administration — Rakshasa (SPARSH) have not completed their annual identification, neither online nor through their respective banks, by November 2021," the Ministry of Defense said in a statement released today.
Furthermore, nearly 1.2 lakh pre-2016 retirees who are still on the previous pension system have not completed their yearly identification by any of the available options, according to the statement.
The annual identification and life certification process is a legal necessity for continuing and timely pension credit. For filing and validating identification and life certificates, there are numerous online and offline options.
However, because their annual identifying data could not be validated by their respective banks by month's end, the pension for April 2022 was credited through a special one-time waiver for 58,275 pensioners out of 4.47 lakh pensioners on SPARSH.
Also read: DoP&PW: Different modes for Annual Life Certificate submission