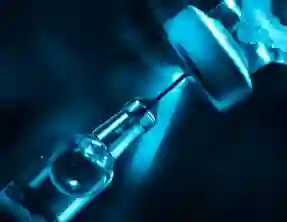 After the Bhogali Bihu holiday, some unvaccinated government employees were prohibited from accessing their offices and sent home on forced casual leave on Monday.
India's chief minister Himanta Biswa Sarma stated, "We are also arguing the same thing. Vaccination should not be compulsory for anyone. Vaccination is not required. However, in order to hold public office, one must be properly immunised.
"If someone does not take immunisation and stays at home, we have no objection," he continued. However, they are unable to attend meetings, the office, shopping malls, or restaurants until they have had the full set of vaccinations.
It is vital to produce proof of having been completely immunised in Assam, says Sarma. We will not tolerate any behaviour that is detrimental to the welfare of our citizens."
Workers who have not been vaccinated as required by the state's new SOP, which went into effect on January 15, are barred from the workplace and must take leave or extraordinary leave without pay.
It is also stated in the SOP that as of January 15, 2022, "non-vaccinated people shall not be allowed admission in public places/spaces (excluding hospitals)." The proprietors of both public and private institutions will be responsible for ensuring that only individuals who are completely vaccinated are permitted inside, and everyone accessing public places/spaces must have proof of being fully vaccinated.