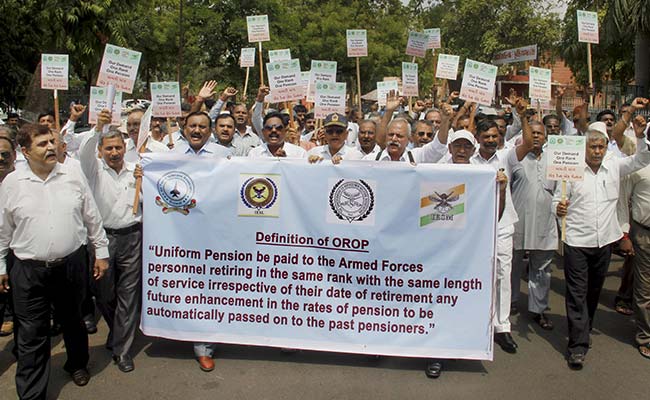 Despite the ongoing controversy over the drastic change in recruitment practises under the Agnipath initiative, the government is getting ready to roll out arrears for defence pensioners under the One Rank One Pension (OROP) policy, according to sources with knowledge of the situation.
Defence pensioners are anticipated to earn arrears in excess of Rs 2,000 crore as the government would modify all scales with effect from 2019, with payout likely to take place in the coming weeks. The modification had been held up for the past three years as a group of ex-servicemen had dragged the government to the Supreme Court, demanding revisions in the OROP policy.
In a judgement in March, the Supreme Court rejected the appeal for revisions and backed the government's stance that all pension scales should be altered once in five years, against the demand of petitioners for an annual rise.
According to the sources, tangible progress has been achieved, and final permissions for a payout are being completed to roll out the arrears as soon as possible. They also stated that a formal announcement is anticipated soon.
In general, the OROP policy aims to provide retired troops with uniform pensions regardless of when they left the military. Earlier, recently retired troops enjoyed much greater pensions than those who retired at the same level in the past. The OROP programme, which was implemented in September 2015 and increased the military services' pension costs by Rs 10,392.35 crore, was a key component of the BJP's election platform for 2014. According to official records, the budget allocation for defence pensions for 2020-21 was Rs 1,33,825 crore, which equated to 28.39 per cent of the overall defence expenditure. Nearly 63% of the estimated defence expenditure for the fiscal year was made up of salaries and pensions.