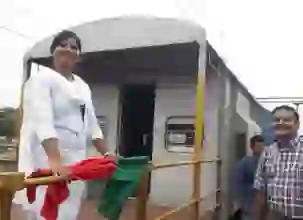 The Indian Railways said on Friday that it has decided to rename the designation of "Guard" to "Train Manager" with immediate effect, effective immediately.
Changing the classification of Trains Guard from "Train Guard" to "Train Manager" has been a long-standing demand, according to a statement from the Indian Railways.
"According to the statement, the demand was raised because the designation "Train guard" had become obsolete and that in society, the common man draws attention to the fact that he or she may be a guard in some private capacity.
As a Train Guard in the GSR, you are effectively in charge of that particular train's operations. This would be a perfect time for the existing designation of Trains Guard to be changed to "Train Manager," which would provide them with an honourable position without any financial implications, allowing them to also lead a respectable life in the community, according to the statement.
"The amended designation is better in line with their existing tasks and obligations, and it will increase the motivation level of Guards, who are now Train Managers," the Railways added in a subsequent tweet.
Indian Railways said in a statement that the updated designations will not result in any changes to their pay levels or recruitment methods, or to their present duties and responsibilities, or to their seniority or opportunities for advancement.
The assistant guard will now be referred to as the assistant passenger train manager, and the goods guard will be referred to as the goods train manager, in accordance with amended criteria.
Senior goods guard has been reassigned to the position of senior goods train manager, while senior passenger guard has been reassigned to the position of senior passenger train manager.