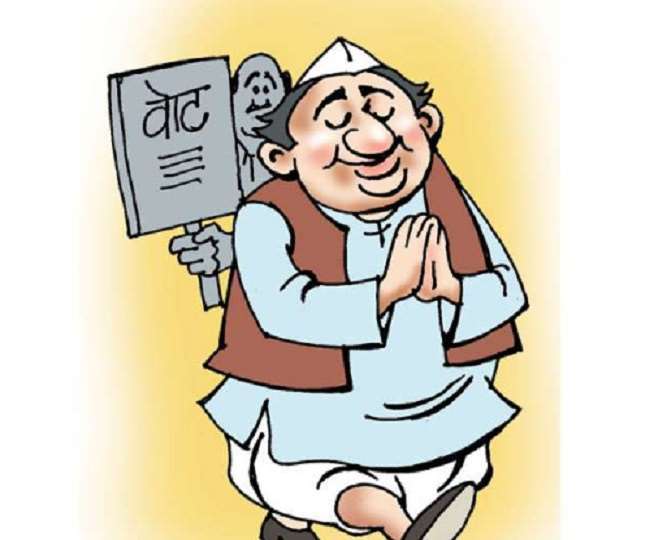 In a recent legal development, the Rajasthan High Court granted special permission to Dr. Deepak Ghoghra, a 43-year-old physician from a government hospital, to contest the state assembly polls. However, this permission came with a unique condition – Dr. Ghoghra had to be "relieved" from his duty as a "medical officer" before entering the political arena. Notably, the court also allowed him to rejoin his medical duties if he does not emerge victorious in the elections.
Background of the Case:
Dr. Deepak Ghoghra, son of Bharatiya Tribal Party (BTP) state president Velaram Ghoghra, is now a candidate for the Dungarpur constituency on a BTP ticket. The case has sparked interest and raised a crucial question – are government employees allowed to participate in elections?
Government Employees and Election Participation:
Contrary to popular belief, no state or central government employee is permitted to contest any election or engage in political activities while holding a government position. The Central Civil Services (Conduct) Rules, 1964, clearly state that "Central Government civilian employees" are prohibited from participating in elections to "any Legislative or Local Authority."
The rules explicitly state, "No government servant shall canvass or otherwise interfere with, or use his influence in connection with or take part in an election to any legislature or local authority." Additionally, government servants are prohibited from being members of political parties or organizations involved in politics.
Resignation Requirement for Contesting Elections:
To run for elections, government employees must resign or retire from their positions, adhering to the Central Civil Services (Pension) Rules. Contesting elections while holding a government post is not allowed.
Post-Election Scenarios:
If the individual wins the election, they remain relieved from their government duties. However, in the case of a loss, the decision to reinstate the person to their previous role is at the discretion of the government and high courts.
In Dr. Deepak Ghoghra's case, the Rajasthan High Court, in its order on October 20, allowed him to "join back on the post of medical officer" in the event of an electoral defeat. It's important to note that such decisions may vary in different cases.
Notable Precedents:
Historically, there have been instances where government employees, upon leaving their service to participate in elections, were not reappointed to their original positions. In 1996, the chief secretary to the government of Haryana issued a notice stating that such employees would not enjoy continuity of service. Similarly, a case from 2016 highlighted the impact of "non-acceptance" of the resignation on a government school employee's ability to contest elections in Karnataka.
This case sheds light on the nuanced regulations governing government employees' political involvement and the intricate conditions imposed by courts in specific instances.