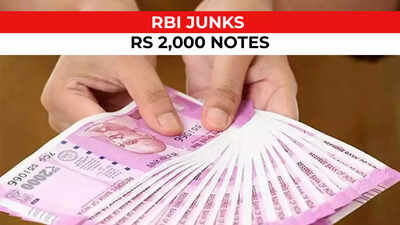 The Reserve Bank of India (RBI) has instructed banks to immediately cease the issuance of Rs 2,000 denomination banknotes. In light of this, the RBI has urged individuals to deposit their Rs 2,000 banknotes into their accounts or exchange them for banknotes of other denominations at any branch.
According to the RBI statement, starting from May 23, individuals will have the option to exchange Rs 2,000 banknotes for up to Rs 20,000 at a time. Deposits into bank accounts can be made in the usual manner, without any restrictions, and in accordance with existing instructions and applicable statutory provisions.
The Rs 2,000 banknote was initially introduced in November 2016 to quickly fulfill the currency needs of the economy following the withdrawal of legal tender status for all Rs 500 and Rs 1,000 banknotes in circulation at that time. Once an adequate quantity of banknotes in other denominations became available, the objective of introducing the Rs 2,000 banknotes was fulfilled.
Approximately 89% of the Rs 2,000 banknotes were issued prior to March 2017 and have now reached the end of their estimated lifespan of 4-5 years. The total value of these banknotes in circulation has declined from its peak of Rs 6.73 lakh crore on March 31, 2018 (constituting 37.3% of Notes in Circulation) to Rs 3.62 lakh crore, accounting for only 10.8% of notes in circulation as of March 31, 2023.
The printing of Rs 2,000 banknotes ceased in the fiscal year 2018-19. These developments have been reported with inputs from various agencies.