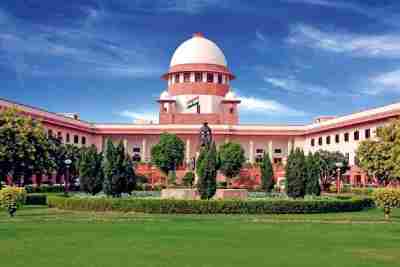 The government has informed the Supreme Court that it has decided to accept the recommendation of a three-member panel to keep the current gross annual family income limit for EWS of Rs. 8 lakh or less, as changing norms at this time - when NEET-PG admissions are still open - will cause complications.
Read: Panel recommends continuing Rs 8 lakh income cap for the EWS quota
The Supreme Court was hearing a batch of student petitions challenging the Centre and Medical Counselling Committee (MCC) notices dated July 29, 2021, which provided 27 percent reservation for OBCs and 10% for EWSs in the National Eligibility Cumulation Entrance Test (NEET-PG) admissions for medical courses for the current academic year.
The court had previously demanded that the Centre explain what criteria and norms were followed to determine the Rs 8 lakh limit. The court had previously expressed its displeasure with the Centre's statement that the Rs 8 lakh family income ceiling was based on the National Subsistence Index. The court also inquired as to why a single ceiling was imposed for the entire country since state-by-state costs of living differed.
The adjustments to the Economically Weaker Section (EWS) norms will take effect in the following academic year, according to the government.
The government said in an affidavit filed by R Subrahmanyam, Secretary, Department of Social Justice and Empowerment, the committee advised that "only those households whose yearly income is up to Rs. 8 lakh would be entitled to avail the benefit of EWS reservation."
"I respectfully submit that the central government has decided to accept the recommendations of the committee, including the recommendation of applying the new criteria prospectively," the department of social justice and empowerment, who filed the affidavit on behalf of the Centre informed the apex court.