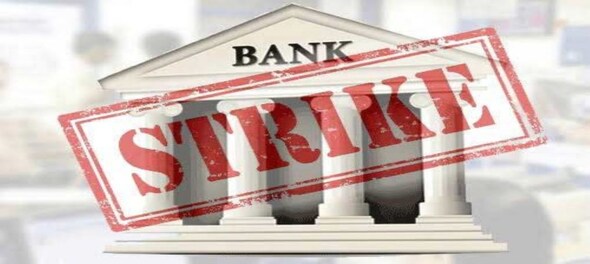 The banking sector in India is facing a period of significant turmoil, with bank employees across the country preparing to embark on a six-day nationwide strike in December. This decision has been prompted by a series of long-standing grievances, including the government's outsourcing policies, inadequate recruitment practices, and alleged violations of labour laws.
The All India Bank Employee Association (AIBEA)
The All India Bank Employee Association (AIBEA), the largest banking sector union in India, has been spearheading the call for the strike. The association represents over 1 million bank employees across various public and private sector banks.
Strike Schedule
The strike will commence on December 4, 2023, and continue for six consecutive days, affecting different banks on specific dates. The strike schedule is as follows:
December 4: State Bank of India (SBI), Punjab National Bank (PNB), and Punjab & Sind Bank
December 5: Bank of Baroda and Bank of India
December 7: Canara Bank and Central Bank of India
December 8: Union Bank of India and Bank of Maharashtra
December 11: Private banks
Demands of the Striking Employees
The striking bank employees have outlined a set of demands, primarily focusing on the following:
End to Outsourcing: The employees vehemently oppose the government's policy of outsourcing permanent jobs in banks, arguing that this practice leads to job insecurity, reduced wages, and potential compromise of customer data privacy.

Adequate Recruitment of Award Staff: Award Staff refers to clerical and subordinate staff in banks. The employees demand increased recruitment in this category to address the growing workload and ensure efficient bank operations.

Compliance with Labor Laws: The striking employees accuse some banks of violating the Industrial Disputes (Amendment) Act by forcibly transferring employees and disregarding the advice of labour authorities. They demand strict adherence to labour laws to protect their rights.
Impact on Banking Services
The six-day strike is expected to cause significant disruptions to banking services across India. Branch closures, delays in transactions, and ATM outages are likely to be common occurrences during the strike period.
Advice for Customers
Customers are strongly advised to plan their banking activities accordingly and utilize online banking services whenever possible during the strike period. They should also ensure sufficient cash withdrawals to avoid any inconvenience.
Conclusion
The upcoming bank strike highlights the deep-seated concerns among bank employees regarding job security, working conditions, and the overall health of the banking sector. While the strike is likely to cause temporary disruptions, it also serves as a reminder of the importance of addressing the grievances of workers to ensure a stable and efficient banking system.
more_vert