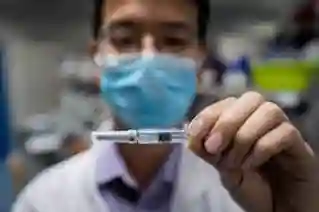 The Assam cabinet approved a new protocol for state government employees on Wednesday, limiting the duration of Covid-19 sick leave to seven days from the day of testing positive, with the exception of those who require a longer period of inpatient care.
Because of the low rate of hospitalisation — only 12 out of every 100 hospital beds are currently occupied by Covid-19 patients — the cabinet, which met at Haflong in the Dima Hasao district, determined that there was no need to impose any additional restrictions on the movement of people on top of the already existing ones.
Chief Minister Himanta Biswa Sarma stated, "Even though we are seeing an increase in daily cases, the hospitalisation rate is only 12 per cent, for which we do not intend to impose any new restrictions." We are more concerned with the number of hospitalizations than with the number of cases. In the event that there is a shortage of hospital beds, additional restrictions will be implemented."
According to the health department, 95 per cent of positive patients in this current wave have chosen home isolation as a result of their infection.