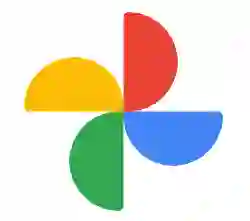 If you are using Google Photos for backing all your photos from your phone and other memories, be prepared to pay for the service in future. Google is discontinuing the unlimited free storage that is being offered for all users. Starting June 1, 2021, the google photos usage will be counted against the total storage offered for the account.
Currently, Google is offering 15GB storage for free accounts. This space is being used for Gmail and Google drive. Now the space for the google photos also will be accommodated in this. Currently, Google is offering the unlimited backup option for "high quality" photos and videos. This included photos of up to 16MP and HD videos. Higher quality photos will be automatically compressed to 16MP and videos to high definition.
Google has clarified that all the existing high-quality photos will remain exempted from storage quota. This also means that if you upload new photos and videos in high quality before June 1, 2021, then those won't be counted toward your Google account storage. If you want to store more photos or files, you have the option of purchasing additional storage via Google One Membership. It is offering three packages.
100 GB @ Rs. 130 per month or Rs. 1300 if paid annually
200 GB @ Rs. 210 per month or Rs. 2100 if paid annually
2000 GB @ Rs. 650 per month or Rs. 6500 if paid annually
Google One membership can also be shared with up to 5 additional family members at no extra cost (so 6 total, including subscriber).
However, it has to be noted that the 15GB space offered will be sufficient for most of the users. Google estimates that over 80 per cent of users should still be able to store roughly three more years worth of memories with your free 15 GB of storage. Google has introduced a tool to estimate how long the free storage can last. It can be accessed here - https://photos.google.com/storage
Google is also introducing a tool that will help to review the photos you want to keep while also suggesting shots you might prefer to delete, like dark or blurry photos or large videos.
Apart from the storage, Google Photos is also moving some of the editing features available only to paid users.