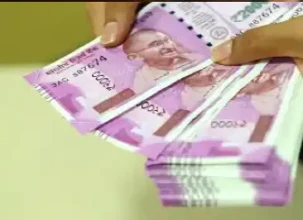 The scheduled meeting between the Ministry of Finance, DoPT officials and the representatives of the National Council of JCM to discuss the DA arrears payment has been postponed due to the ongoing pandemic situation in New Delhi. The meeting that was supposed to happen at end of May 2021 was called off due to the Covid-19 lockdown in Delhi.
The Secretary - Staff Side at the National Council of JCM, Shri Shiva Gopal Mishra said that the meeting is expected to take place by the second to the third week of June 2021. This was based on the informal discussion between the officials of the Ministry of Finance, DoPT and JCM office bearers.
Shri Shiva Gopal Mishra added that the delay in meeting for DA instalment payment should not be taken as negative development as the central government officials are quite cooperative over the DA arrears payment of the CGS. In fact, the National Council of the JCM is also ready to fish out some middle path for DA arrears payment and the JCM has given its suggestion to the central government representatives to pay three instalments in parts if it is difficult for the centre to pay three DA instalments in onetime payment.
The central government last year had frozen the DA at 17% till June 2021 to overcome the financial burden due to the COVID 19. It was generally anticipated that the central government would announce the restoration of the DA from 1st July 2021. There is also no official word over the payment of arrears over three installments of DA. As per the CPI IW figures, it is expected that the DA from June 2021 will be 31% of the basic.
Read: CPI-IW moves up by 0.5 points. DA from July 2021 likely 31%