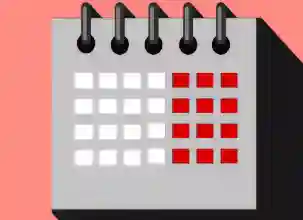 Thousands of workers in Britain began the first day of a four-day workweek on Monday, as part of a pilot programme that is the latest test in the decades-long search to reduce workers' hours while maintaining their pay.
The six-month trial was organised by the nonprofit organisations 4 Day Week Global and 4 Day Week UK Campaign, as well as Autonomy, which examines the impact of work on happiness. The organisers stated in a statement that researchers from Cambridge University, Oxford University, and Boston College will analyse the impact on productivity and quality of life, with conclusions expected in 2023.
Companies in Iceland, New Zealand, Scotland, and the United States have embraced greater flexibility in work hours as more employees worked remotely and changed their schedules during the pandemic, and the programme in the United Kingdom follows suit.
A similar action is being considered by the Indian government. The proposed new labour laws might give companies the flexibility of four working days per week while keeping the weekly working hours limit of 48 hours "sacrosanct," according to Labour and Employment Secretary Apurva Chandra.
If the number of working days is reduced, this means that working hours will be increased. For example, a four-day work week must fulfil the 48-hour weekly work hours, resulting in 12-hour daily shifts, which will be reduced if a five-day or six-day work week is used.
Also read - Labour rules: Govt may allow shorter 4-day work week, with longer shifts