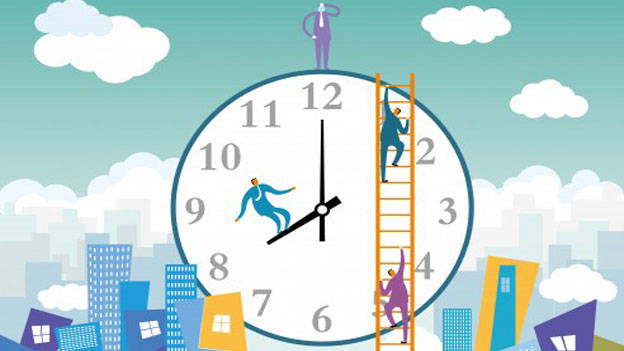 The Central Railway (CR) is set to introduce flexible working hours for its staff in the Mumbai division starting from November 1. This initiative marks a significant milestone, as CR becomes the first central government organization to implement such a system. Approximately 4,000 employees in the Mumbai division will have the option to select their preferred working hours, providing them with greater flexibility and convenience.
The concept of staggered working hours was first explored back in 2015-16 when Mumbai's local trains witnessed a surge in accidents and commuter fatalities due to overcrowding and overcrowded stations. In response, the government urged private companies to adopt flexible working hours to alleviate congestion on local trains.
According to CR sources, an internal circular has been circulated among employees outlining the introduction of flexible working hours. The circular emphasizes that this initiative will enable employees to avoid peak commuting hours to and from Chhatrapati Shivaji Maharaj Terminus (CSMT).
CR authorities have proposed two time slots for employees to choose from: 9:30 am to 5:45 pm and 11:30 am to 7:45 pm. Employees will have the flexibility to select one of these schedules, with any changes required to be made at the beginning of a new month. Requests for mid-month changes will not be accommodated, ensuring smooth operational efficiency and ease of travel, according to a CR official.
This strategic move aligns with an ongoing mega block on Western Railway (WR), offering the CR administration a unique opportunity to test the effectiveness of the flexible working hours initiative. It primarily benefits employees who work in the Mumbai division but reside in areas served by the Western line.
The timing of this initiative coincides with the gradual recovery from the COVID-19 pandemic, resulting in increased footfall on local trains. Currently, close to 60 lakh people travel on both the central and western lines locally each day.
The Maharashtra government had previously adopted a similar approach in January 2022, implementing two shifts to reduce crowding in Mantralaya and curb the spread of COVID-19. These shifts, from 9 am to 3 pm and 1 pm to 7 pm, aimed to create a staggered workforce.
Siddesh Desai, an HR professional and member of the Mumbai Rail Pravasi Sangh, commended the railways for this progressive step and suggested the possibility of implementing different fare structures for peak and off-peak travel in local trains. This could involve charging premium rates for peak-hour tickets, potentially motivating private companies to embrace flexible office hours as well.