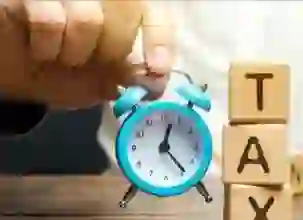 The deadline to submit an income tax return (ITR) for the fiscal year 2020-21 is December 31, 2021. This deadline has already been extended twice, first from July 31 to September 30, 2021, and again to December 31, 2021. However, the experts in the field believe that there is a chance for extending the ITR reporting date for people, whose accounts are not required to be audited.
The IT department has tweeted the number of Income Tax Returns filed last two years for each ITR form type, as well as this year's data in a separate tweet.
Last year there were 5.95 crore returns filed with an increase of 28 lakhs from the previous year. However, this year the total returns filed is 5.09 crore, 86 lakh ITRs less than last year. With only few hours to go before the timeline ends. Because of the numerous issues still being reported on the newly launched income tax portal, the rest of the people may not be able to file their tax returns. It remains to be seen whether the new e-filing income tax portal can handle the volume of people reporting ITRs at the same time in such a short period of time.
Individual taxpayers and users of the new income tax portal are pleading with Finance Minister Nirmala Sitharaman and the IT department to extend the due dates as soon as possible citing the difficulties in the newly released e-filing system. These flaws include not obtaining a One-time password (OTP), login troubles caused by a large number of taxpayers attempting to file an ITR, and the portals extreme delay in opening pages.
Also Read: With deadline approaching, IT filers caught in software issues
Furthermore, for FY 2019-20, the government delayed the deadline for filing ITRs three times - initially from July 31 to November 30, then to December 31, and finally to January 10, 2021. The extension was granted despite the fact that the old tax filing portal was still in use, and there was no fear of new Covid-19 variations at the time. Hence it is likely that the government may consider extending the deadline for reporting ITRs very close to the present date of December 31, 2021.
Also Read:
What happens if you don't file your ITR by 31 December, 2021?
IT dept alert: Non verified IT returns to be considered invalid
Annual Information Statement (AIS) will prevent fake HRA exemption claims