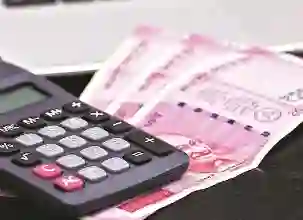 The All-India CPI-IW for July 2022 increased by 0.7 points and stood at 129.9 (one hundred twenty-nine point nine). On 1-month percentage change, it increased by 0.54 per cent with respect to the previous month compared to an increase of 0.90 per cent recorded between corresponding months a year ago. The Labor Bureau, which is responsible for compiling the CPI-IW each month using retail prices gathered from 317 marketplaces spread over 88 industrially important centres in the nation, provided the data.
The AI CPI-IW data will serve as the basis for the Dearness Allowance rise for the central government employees. Dearness Allowance increases are one of the most-anticipated pieces of news for CG staff. The CPI-IW for July 2022 will be used to compute the Dearness Allowance from January 2023. As five more figures up to the month of December 2022 are required for this calculation, it is too early to predict the exact DA from January 2022. However, assuming a minimum hike in the CPI indices over the next five months, it is likely that the DA from January 2023 shall again see a hike of 4% making the DA at 42%. Try yourself here
The calculated Dearness Allowance from July 2022 is 38%. There were some fake DA orders circulating in social media, which the centre has issued a clarification as fake via PIB. Read: Centre clarifies that the order stating DA hike from July 2022 is fake. The government is likely to announce the DA hike by September end or October. After the cabinet approval, the finance ministry is required to issue the office memorandum before the central government employees can receive the hiked DA as well as the arrears.
📈 Check out the StaffCorner Expected Dearness Allowance (DA) from January 2023 Calculator
For details on how the calculation, check out the page New DA calculation formula as per the AI CPI-IW series with base 2016
To know more about the CPI-IW visit page - Understanding the CPI-IW or Consumer Price Index for Industrial Workers